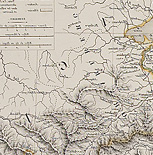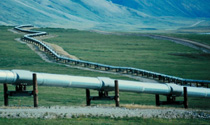 Don't just plug the hole—fix the pipeline
Are you leaving money out there? Sagebrush can help you turn your claims-payment process into a smooth-operating pipeline with minimal leakage.
We provide electronic and statistical audit services to help you, the healthcare payer, to recover healthcare costs and to identify patterns that will reduce future claims-processing errors.
Collaboration
We guide you through the complexities and challenges of cost recovery and loss prevention. The successful recovery of your healthcare dollars depends on close consultation with you. We analyze where and why losses occur, and show you how to prevent loss in the future.
The right professionals
We have clinicians, health-claims auditors, software engineers, underwriters, and actuaries with real-world managed-care experience.
Former Ernst & Young practice
Over 10 plus years experience
Headquartered in Dallas, serving clients nationwide
State-of-the-art data center
Experts in litigation support
Our clients
Attorneys, payers, providers, Taft-Hartley Trusts, and governmental entities rely on Sagebrush Solutions. When you need independent advice and opinions, supported by healthcare-industry experience and data-based facts, Sagebrush is a proven performer.
Faith Glover
President and CEO
Cofounder Faith Glover has more than 25 years of experience in the healthcare industry. She was a senior manager for Ernst & Young's consulting services group. She developed EY's data warehouse and data-analysis client server application: EY|DECIDE.
Prior to working for Ernst & Young, Ms. Glover was Vice President of Health Information Services for the healthcare division of a Fortune 100 company.

Nursing diploma – Massachusetts General Hospital
BA Business Administration – Marymount Manhattan College
Master of Business Administration – New York University
ACFE Certified Fraud Examiner
Sally Reaves
COO
Cofounder Sally Reaves has more than 25 years of experience consulting on health and welfare issues from employer and the payer perspectives. She has specialized in underwriting and actuarial functions, managed care operations, claims auditing, and statistical sampling.

Prior to cofounding Sagebrush Solutions, Ms. Reaves was a senior manager in the managed care practice at Ernst & Young and a group health actuary for William M. Mercer, Incorporated.
BBA, Actuarial Science – University of Texas, Austin
Edward Lipson, MD
Ed Lipson is a seasoned physician executive with broad experience consulting with health care organizations in all major industry sectors in the U.S. and Europe. He previously served as a hospital medical director, a principal with William M. Mercer, a consulting partner with Ernst & Young, and Vice President with McKesson (directing an Oracle implementation at Britain's National Health Service). Most recently, he served as National Account Executive and directed the supply chain management team supporting Broadlane's largest customer.
Sagebrush Solutions is looking for talented, energetic, and self-motivated individuals with experience in the managed-care industry. If you're looking for a challenge and want to be part of the solution to reducing overall healthcare costs, contact Sagebrush.
Corporate Offices
4006 Belt Line Rd
Suite 175
Addison, TX 75001
Phone: 214.273.4319
Fax: 214.273.4310
contact@eSagebrush.com