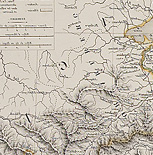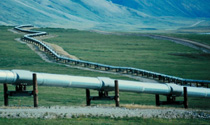 Don't just plug the hole—fix the pipeline
Are you leaving money out there? Sagebrush can help you turn your claims-payment process into a smooth-operating pipeline with minimal leakage.
We provide electronic and statistical audit services to help you, the healthcare payer, to recover healthcare costs and to identify patterns that will reduce future claims-processing errors.
Collaboration
We guide you through the complexities and challenges of cost recovery and loss prevention. The successful recovery of your healthcare dollars depends on close consultation with you. We analyze where and why losses occur, and show you how to prevent loss in the future.
The right professionals
We have clinicians, health-claims auditors, software engineers, underwriters, and actuaries with real-world managed-care experience.
Former Ernst & Young practice
Over 10 plus years experience
Headquartered in Dallas, serving clients nationwide
State-of-the-art data center
Experts in litigation support
Our clients
Attorneys, payers, providers, Taft-Hartley Trusts, and governmental entities rely on Sagebrush Analytic Solutions. When you need independent advice and opinions, supported by healthcare-industry experience and data-based facts, Sagebrush is a proven performer.
Sagebrush Solutions is looking for talented, energetic, and self-motivated individuals with experience in the managed-care industry. If you're looking for a challenge and want to be part of the solution to reducing overall healthcare costs, contact Sagebrush.
Corporate Offices
5080 Spectrum Drive
Suite 1000e
Addison, TX 75001
Phone: 214.273.4300
Fax: 214.273.4310
contact@eSagebrush.com